Tax and economics
The Tax and Economics Department at TMH & Co. Law Firm accompanies and represents its clients with the various tax authorities and police investigation units on issues relating to tax laws, income tax, ...
White collar
White-collar crimes are fiscal offenses under criminal law, usually punishable by imprisonment and/or monetary fines dependent on the severity of the offense.The White-Collar department of TMH & Co...


Municipal Law
TMH law office specializes in Municipal Law, at the local, regional and national level. Our firm assists local and foreign clients with establishing businesses in Israel and facilitates the compliance with Israeli national legislation and regulations.
Law and Technology
The fast pace of technological development requires a close follow-up of the changes and developments constantly occurring in this field, not only by the companies providing the solutions or those receiving them...
Read more...
Real Estate
To help you in your purchase of a house, an apartment, a building, an office or a store when you move to Israel, our firm has a department specializing in real estate matters .For a purchase or sale of your property...


Médiation
Following the enactment of the 1993 Mediation Law, more and more business disputes are handled outside of the courthouse, both by the parties' choice and by force of a court ruling...
"We are all equal before the law, but only a good lawyer can make a difference."
Recents posts
15
Apr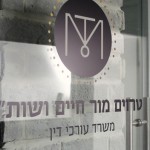 Increasingly many of our customers are of French origin, due to the latest wave of Aliyah and local investment. They are confronted with legal issues, whether they be economic, tax or real estate. Therefore we...
13
Apr
For the past five years, since the law firm was founded, we stayed on the same version of the website. The firm has evolved a lot since then, and has diversified its customer base, partly...
Testimonals
27
Apr
I came on Aliyah almost 5 years, and like many French here. I was confronted with real legal problems because it was necessary to adapt the activities of my French company on Israeli land. I was totally...
Interviews
27
Apr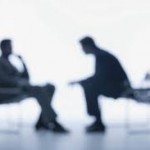 Prenez le temps de découvrir une interview concernant les services et la politique de notre Etude.